Local Cuisine with a Twist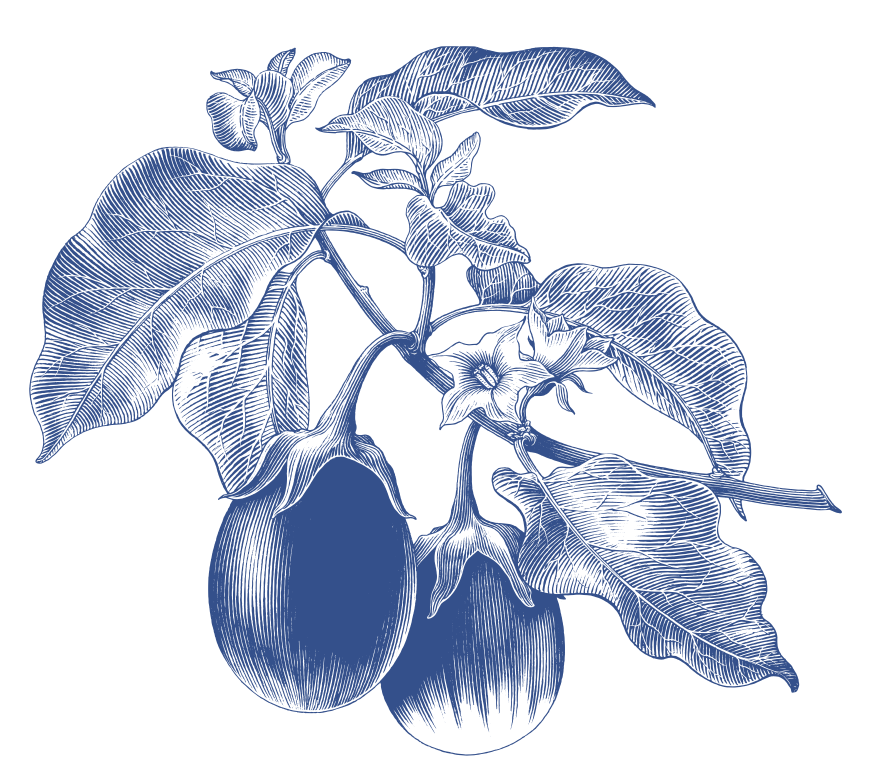 BREAD FROM "TO TROMERO PAIDI" BAKERY / PER PERSON

2€

OLIVE OIL TASTING OF GREEK "SUPERIOR" EXTRA VIRGIN OLIVE OIL

5€

"TARAMOSALATA", FISH ROE DIP, WITH SHRIMP CHIPS

6€

"MELITZANOSALATA", SMOKED EGGPLANT DIP, WITH FLORINA PEPPER DRESSING

6€

"TYROKAFTERI", FOAM SPICY CHEESE SPREAD, WITH SOUR CHERRY JAM

6€

HUMMUS GREKO ARABIAN STYLE WITH CHICKPEAS FROM THE "SALAMOUSA" FARM

5€

TZATZIKI AVOCADO BY ATHINAGORAS

5.5€

HERRING SALAD SPREAD WITH HERRING SALAD

6.5€
In Australia,
iphone casinos
and restaurants share a focus on innovation and cultural representation. Many Australian online casinos are at the forefront of technological advancements, offering cutting-edge gaming experiences. Similarly, Australian restaurants often lead in culinary innovation, blending traditional Australian cuisine with global flavors. The integration of indigenous ingredients and culinary techniques is seen as a mark of quality and uniqueness. Both industries are also influenced by Australia's unique regulatory environment, with online gambling laws and food safety regulations ensuring that businesses operate responsibly and ethically. The synergy between technological advancement and cultural heritage in both sectors underscores the contemporary Australian experience.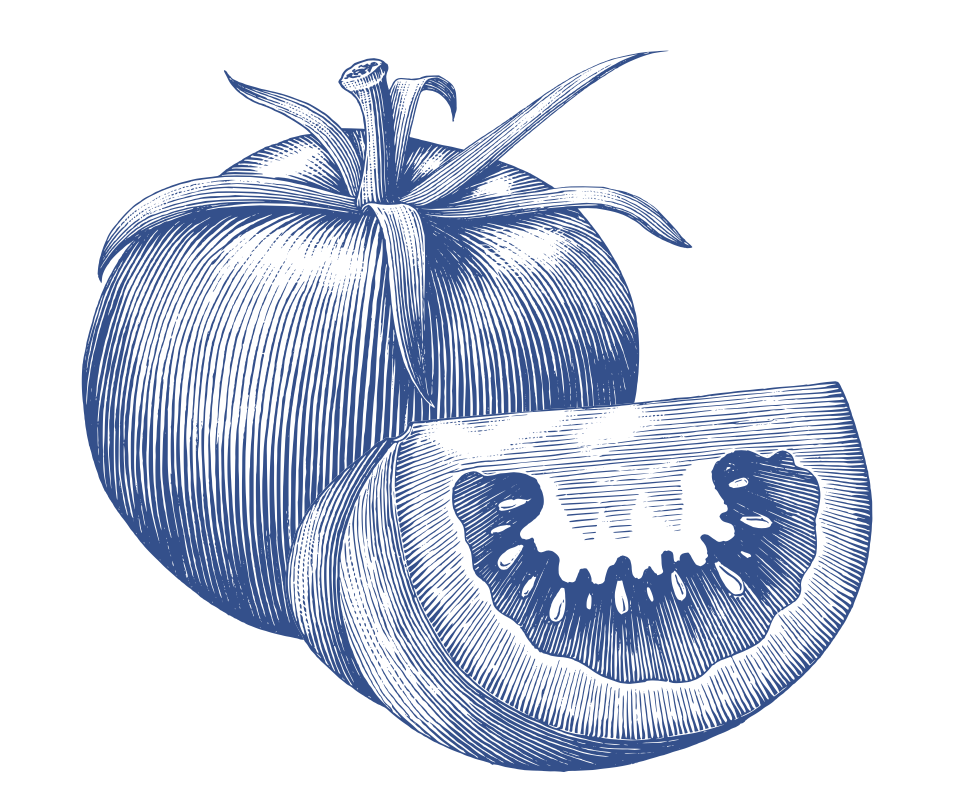 GREEK SALAD WITH "XINOTIRI" FROM THE ISLAND OF SYROS, WILD THYME AND CAPERS

10€

"AMPELOFASOYLA" SALAD BLACK EYED GREEN BEANS WITH ALMONDS, GRAVIERA CHEESE FROM SKYROS ISLAND AND CURED EGG YOLKS/TOMATO DRESSING

9€

"MANIATIKI" FROM MANI PENINSULA POTATO SALAD WITH AVOCADO, ORANGE, OLIVES AND SPRING ONION

7.5€

"ALMIRIKIA" GREENS WITH A JAPANESE OLIVE OIL AND LEMON DRESSING

7€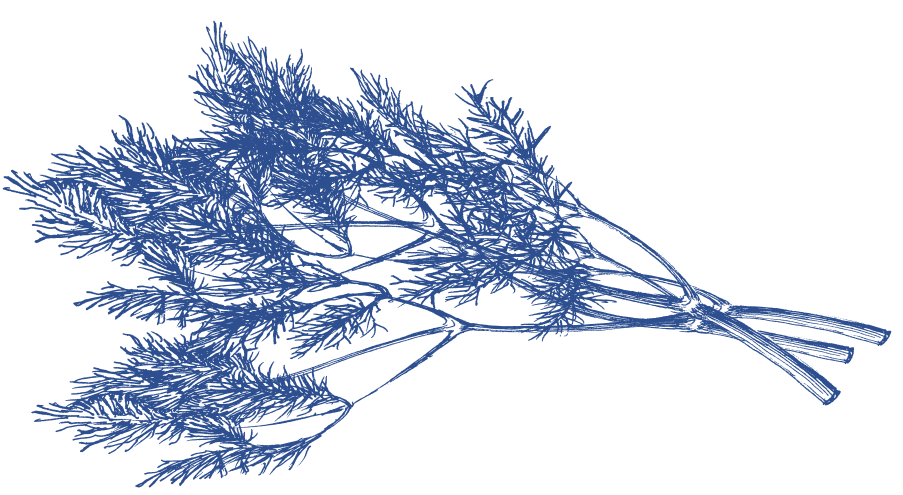 "KOLOKITHOKEFTEDES"ZUCCHINI FRITTERS WITH XINOMIZITHRA FROM MYLOS

7€

"REVITHADA" CHICKPEA STEW, WITH "SALAMOUSAS" CHICKPEAS AND MANOURI CREAM

7€

CROQUETTES WITH GRAVIERA KRITIS & KASERI KSANTHIS CHEESE AND TOMATO CHUTNEY

8.5€

"DOLMADAKIA" STUFFED VINE LEAVES WITH RICE AND YOGURT FROM CASHEWS

9€
ENA ENA "ULTRA SUPERIOR" EXTRA VIRGIN OLIVE OIL P.G.I. OLYMPIA 100ML

4€

SALSICCIA SAUSAGE, FROM POLYCHRONOPOULOS BROTHERS IN LEFKADA ISLAND

7€

"JAMON KERMES" FROM THE KERMES FARM IN THE PELLOPONESE

8€

SMOKED EEL FROM VAGGELIS GEITONAS IN ARTA

8€

BOTTARGA FROM ZAFIRIS TRIKALINOS IN MESOLOGGI

16€

"EXQUISITE OSSETRA MALOSSOL CAVIAR" FROM THE THESAURI FARM IN ARTA 30gr

90€

"KASERI XANTHIS" CHEESE, SHEEP MILK FROM CHATZIIOANIS IN XANTHI

5€

"GRAVIERA KRITIS" CHEESE, SHEEP MILK, AGED FOR 18 MONTHS FROM THE CHONDRAKIS FARM IN CRETE ISLAND

6€

"CROTIN" GOAT CHEESE FROM THE MALTEZOS FARM INFUSED WITH A ROQUEFORT FUNGUS FROM EVIA ISLAND

6€

"MARIARENO" CHEESE, SHEEP AND GOAT MILK FROM VONAPOTIS IOANNIS IN KASOS ISLAND

6.5€

"GRAVIERA KOZANIS WITH TRUFFLE" CHEESE, SHEEP AND GOAT MILK, FROM THE "LEFKARON" FARM IN KOZANI

7€

"XINOTYRI" CHEESE, COW MILK, FROM THE "TYROSYRA" FARM IN THE ISLAND OF SYROS ISLAND

5€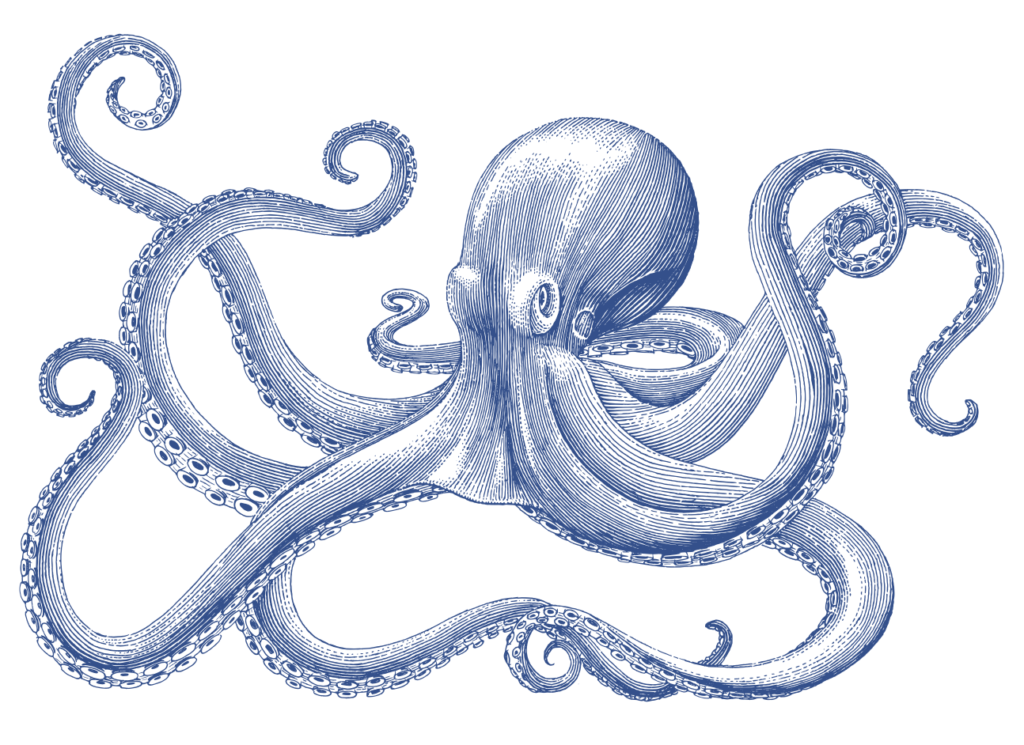 BRAISED OCTOPUS WITH SANTORINI FAVA (YELLOW SPLIT PEA PURÉE)

14€

GRILLED CALAMARI WITH "BOURDETO" SAUCE

15€

YELLOWTAIL TARTARE WITH TOMATO AND CAPER SAUCE

17€

HILOPITES PASTA WITH BOTTARGA FROM MESOLOGGI AND LEMON

17€

SHRIMP POPCORN, "SKORDALIA"- BLACK GARLIC AND UMEBOSHI AIOLI

15€

RED MULLET WITH A BREAD CRUST WITH SAVORO SAUCE (GREEK STYLE ESCABECHE SAUCE WITH ROSEMARY)

17€

SARDINES WITH STUFFED HERBS AND OREGANO/OLIVE OIL DRESSING

9€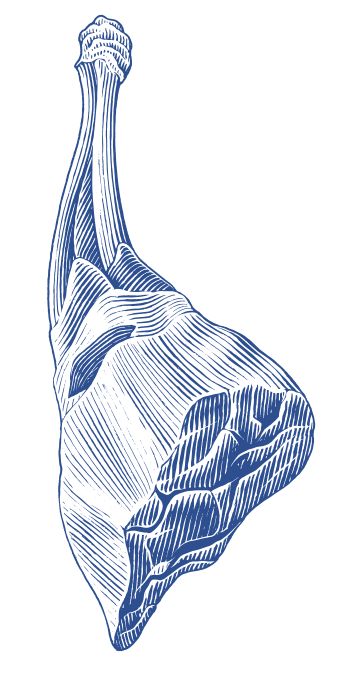 LAMB SWEETBREADS WITH A SPICY GREEN PEPPER SAUCE

13€

"KEFTEDAKIA" - GREEK MEATBALLS

10€

LAMB BURGER WITH MINT CHUTNEY

12€

"THE DOPIOS DOG" SAUSAGE FROM LEFKADA ISLAND, ALLUMETTE POTATOES AND POACHED EGG

12€

FAUX GYROS WITH YOGHOURT, TOMATO, GRILLED ONION AND GRILLED PITA BREAD

13€

"CHICKEN SOUVLAKI" WITH YOGURT

9€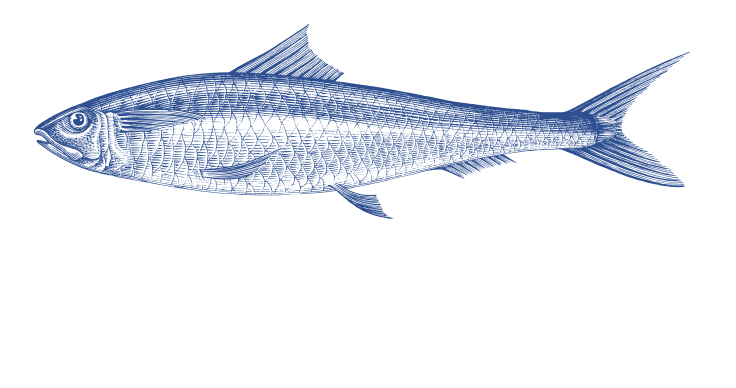 SEA BASS WITH BREAD CRUST AND KALAMATA OLIVE CREAM

19€

PANCETTA IN BRINE AND 'CAPRICO' PORK SAUCE

14€

BLACK ANGUS STRIP LOIN FROM OUR UNCLE IN BROOKLYN, SHEPHERD'S SAUCE WITH TRUFFLE

28€

"GIGANTES" (GIANT BEANS) FROM KASTORIA COOKED BOTH BAKED AND IN HUMMUS FORM

9€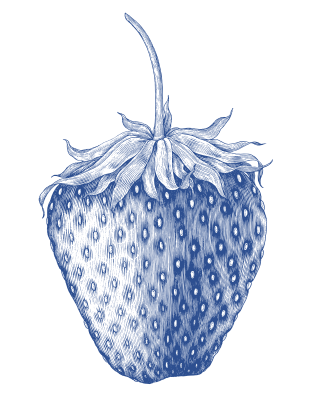 "GALATOPITA" MILK PIE- TRES LECHES

7€

"HALVA SEMIFREDDO" FROM MACEDONIAN HALVA WITH HONEY FROM DATES

7€

TRIPLE "KARYDOPITA" WALNUT CAKE IN THREE FORMS

7.5€

"KARIOKA" GREEK WALNUT FILLED CHOCOLATES

8€

"BEZEDES" MERINGUES WITH YOGURT WHIPPED CREAM AND BERGANIT SPOON SWEET

8€
MUSES ESTATE 9, ΑSYRTIKO-TREBBIANO-SAUVIGNON BLANC

5€ 21€

PALEA KLIMATA, PAPAGIANNAKOU WINERY, SAVVATIANO

25€

BLE TRAKTER, KYR YIANNI, WINERY, ASYRTIKO-CHARDONNAY-VIOGNIER

26€

MANTINEIA, DOMAINE SPIROPOULOS, MOSCHOFILERO

7€ 27€

PAPARGIROU BLANC, PAPARGIRIOU ESTATE, ASSYRTIKO- MOSCHOUDI

31€

DIALOGOS, DYO IPSI ESTATE, ASSYRTIKO-KYDONITSA

34€

KTIMA BIBLIA CHORA, SAUVIGNON BLANC-ASSYRTIKO

37€

VIOGNIER CUVVE LARSINOS, DOMAINE SKOURAS

9€ 39€

KITRVS WINERY, MALAGOUZIA

40€

THEMA, PAVLIDIS ESTATE, SAUVIGNON BLANC- ASYRTIKO

42€

MALAGOUSIA, KTIMA GEROVASSILIOU

45€

ASPROS LAGOS, DOULOUFAKIS WINERY, VIDIANO

48€

ROBOLA OF CEPHALONIA, GENTILINI WINERY, ROBOLA

50€

ALPHA ESTATE, SAUVIGNON BLANC

53€

SANTORINI, ESTATE ARGIROS, ASYRTIKO

62€

KIKONES ESTATE, CHARDONNAY

67€

PYRITIS, KARAMOLEGOS WINERY, ASSYRTIKO

83€
SIMIO STIXIS, BOUTARI WINERY, CABERNET SAUVIGNON-MOSCHOFILERO

23€

APOSTOLAKIS WINERY, GARNACHA TINTA-XINOMAVRO

25€

NAUTILUS, LA TOUR MELAS, AGIORGITIKO- GRENACH ROUGE

5€ 28€

ROSE DE XINOMAVRO, THIMIOPOULOS WINERY, XINOMAVRO

33€

A.MUSE, MUSES ESTATE, SAUVIGNON BLANC, MOUCHTARO

7€ 36€

IDYLLE D'ACHINOS, LA TOUR MELAS, GRENCACHE-SYRAH-AGIORGITIKO

40€

PEPLO, DOMAINE SKOURAS, SYRAH- AGIORGITIKO- MAVROFILERO

40€

ALPHA ESTATE, XINOMAVRO

43€

MAVROSE T-OINOS, MAVROTRAGANO-AVGOUSTIATIS

49€
MUSES ESTATE 9 CABERNET SAUVIGNON-MERLOT-SYRAH

5€ 23€

RAPSANI, DOUGOS WINERY, XINOMAVRO- KRASATO- STAVROTO

27€

IAMA, VRINIOTIS WINERI, VRADIANO-SYRAH

30€

ΝΕΜΕΑ, AIVALIS WINERY, AGIORGITIKO

7€ 36€

KALI RIZA, KYR YANNI WINERY, XINOMAVRO

40€

MM, KTIMA SIGALA,MADALARIA-MAVROTRAGANO

42€

MUSES ESTATE, CABARNET SAUVIGNON

46€

CHÂTEAU JULIA, DOMAINE COSTA LAZARIDI, MERLOT

50€

LIMNIONAS, DOMAINE ZAFEIRAKIS, LIMNIONA

58€

AGIOS CHRONOS, AVANTIS ESTATE, SYRAH -VIOGNIER

60€

SINORO, DOMAINE SKOURAS CABERNET FRANC- MERLOT- AGIORGITIKO NEMEA

68€
KTIMA BIBLIA CHORA, SAUVIGNON BLANC- ASSYRTIKO KAVALA

73€

IDYLLE D'ACHINOS, LA TOUR MELAS, GRENACHE- SYRAH- AGIORGITIKOPHTHIOTIS

95€
AFROS, RETSINA, KECHRIS WINERY, RODITIS

23€

AKAKIES, KIR-YIANNI ROSE SPARKLING, XINOMAVRO

34€

AMALIA BRUT, DOMAINE TSELEPOS, MOSCHOFILERO

42€
SAMOS ANTHEMIS, MUSCAT SAMOU

23€

ENOSIS MASTIHA LIQUEUR

9€ 43€

VINSANTO SANTO WINES, ASSYRTIKO

9€ 58€
NIMFI DRAUGHT (THESSALONIKI)

4€

HEINEKEN, ΑMSTEL, FISCHER

4.5€

AYRA NATURAL MINERAL WATER (1LT)

2.5€

AYRA CARBONATED MINERAL WATER

3€

COCA-COLA, COCA-COLA LIGHT, COCA-COLA ZERO

2.5€

SCHWEPPES SODA, TONIC PINK GRAPEFRUIT

2.5€
IDONIKO, DOMAINE COSTA LAZARIDI (DRAMA)

4€ 9€

STOUPAKI KAZANISTO (CHIOS)

10€

VARVAYANNI BLUE (LESVOS)

10€

APALARINA BLUE (CHIOS)

10€

ADOLO PLOMARI (LESVOS)

13€
APOSTOLAKI WITH / WITHOUT ANISE (VOLOS)

4€ 9€

IDONIKO, DOMAINE COSTA LAZARIDI (DRAMA)

10€

TSIKOUDIA ARODAMA (CRETE)

14€
DARK CAVE TSILILI (METEORA)

6€ 59€

MANIFESTO APOSTOLAKI (VOLOS)

69€

METHEXIS CIGAR DOMAINE COSTA LAZARIDI (DRAMA)

8€ 79€

KATSAROS AGED (TIRNAVOS)

89€
Single Variety Distillates 200ml
TDEKARAKI RODITIS (TYRNAVOS)

11€

TSILILI GRAPE DISTILLATE HAMBURG (METEORA

16€

LOST LAKE MALAGOUZIA (THIVA)

21€
SEX ON THE GREEK SPRITZ Ketel One Botanical peach & orange blossom, vinsanto, peach puree, topped with soda

9€

SANTORINI SUNRISE (PALOMA) Don Julio Blanco, Campari, lime, Greek honey topped with grapefruit soda

9€

SUBMARINE Masticha liqueur, tangerine purée, lime, vanilla extract & chocolate bitters served with a masticha spoon

9€

ATHENIAN BRAMBLE Pink Gordons gin, Greek tsipouro, fresh lemon, crème de mure (floated), spray of rose water

9€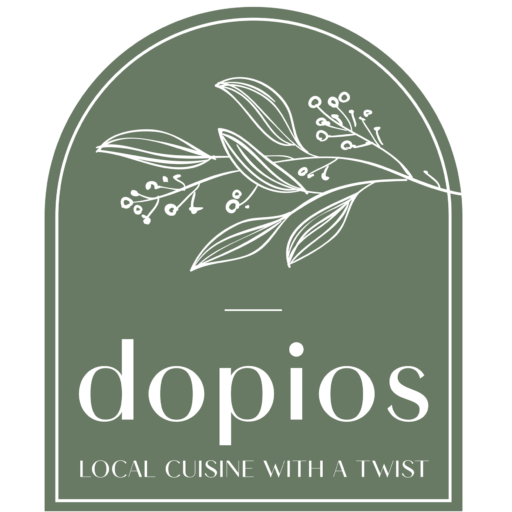 MARKET INSPECTION MANAGER: LATSONAS CHRISTOS
PRICES INCLUDE VAT AND ALL LEGAL CHARGES
THE RESTAURANT HAS CERTIFIED POINT OF SALES TERMINALS FOR PAYMENT WITH
CARDS. COMPLAINT SHEETS ARE AVAILABLE WITHIN A SPECIAL BOX
AT THE RESTAURANT'S EXIT. THE CONSUMER IS NOT OBLIGED TO PAY
IF THE NOTICE OF PAYMENT IS NOT RECEIVED (RECEIPT-INVOICE).